Arabica Coffee
Arabica.net where you can find great-tasting Arabica Coffee. She will have gourmet coffees of many flavors and easy access to ordering your coffee online to be delivered to your home or office.
Arabica originated in the southwestern highlands of Ethiopia and is the most popular kind of coffee worldwide.
Did you know that most likely the coffee you drink is made from Arabica Coffee beans? This particular coffee makes up 75 – 80% of the world's production of coffee. Arabica is a higher grade bean that has been around for a very long time, some saying at about 1000 years. Arabica Coffee is known as "mountain coffee" because it is grown at high altitudes. This Coffee contains less caffeine than other types of coffee. Coffee is said to be very beneficial, it can stimulate the brain and help you to ignore fatigue. It can put you in a better mood and help you focus better.

I'm not responsible
for anything I say
or do before my
morning coffee.
ANONYMOUS
The freshest coffee with the best rewards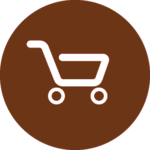 Choose Your Roast
Your coffee will arrive freshly roasted to your satisfaction. Whether you take a light, medium, or dark roast, we have the perfect fresh cup for you.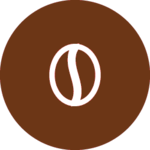 Choose Your Grind
You can order our certified organic fair trade whole beans, or we can grind them for your convenience. Need a grinder? We have them! Grind fresh every time you brew for fresh results.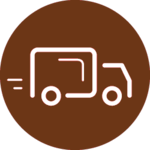 Schedule Your Delivery
Set up your delivery schedule. You can receive your fresh coffee as often as every two weeks or once a month as it suits your needs.
Coffee USA Fresh Roasted Coffee
Join Our Coffee Lover's Club to Get Exclusive Discounts.
Receive our newsletter with latest product releases and exclusive offers delivered fresh to your inbox by subscribing to our Coffee Club mailing list today!
This is good stuff. Delicious flavor and aroma that makes me look forward to my next cup.
We buy the ground reg and decaf in 5lb bags and mix half and half. Portion out in freezer bags and store in freezer until needed. Just the right kick in the AM without caffiene jitters. Product stays fresh in the freezer until needed. This is really good coffee and we miss it when traveling although if we are staying in cottage or cabin on vacation we bring it with us.
very fast and great customer service
Fine coffee flavor without overwhelming. Works well with sugar and cream, or not. My whole family enjoys.
Quality product, great value, rapid delivery, super service.